About
';
Learn about the Flow Free Solutions!
Flow Free Solutions is about creating an easily usable website that can be used for getting the solutions to Flow games.
If you have any comments or question
please visit the Contact Page.
Feel free to donate to Flow Free Solutions
to help the site keep on delivering the best solutions to Flow Free games!
Some FAQs:
What is the color scheme based on?
Each pack that is created for Flow has its own color scheme.
Flow Free Solutions did its best to match that scheme of the pack to give a better experience of viewing.
Why post the solutions?
Flow Free Solutions was created for helping people out when they are stuck while playing Flow games.
Select the level game that you need help with above.
Is the website considered cheating?
Using this website is classified as cheating at the Flow games.
It is not recommended that you complete the game by simply looking at the solution, but rather trying to figure out the solution on your own.
Why all the advertisments?
Flow Free Solutions would like to be able to stay open.
We need the advertisments in order to continue providing solutions to the public and making a worth-while website.
Check Out This Game:
Pair Away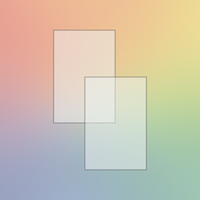 A Simple and Addicting Game where you Match Pairs, Collect Themes, Unlock Levels, Track Stats, and Play Endlessly.

Pair Away is a simple matching game for anyone to play.
Levels can be played in a short amount of time, and great for filling any extra minute.

The game starts out simple with only a few types of pairs, but quickly gets harder as you unlock more difficulty levels.
Challenge your friends on immortal mode by endlessly matching pairs to obtaining the highest score.

As you collect pairs, you can unlock and use themes when you play each level.
Track your stats and achievements as you play and compare with your friends.


Play it Now: Pair Away
Keywords
Flow, Free, Bridges, Hexes, Warps, Solutions, Daily, Answers, Cheats, Walkthrough, Help, Game, Pack, Link, Lösung, Regular, Starter, Mania, Extreme, Challenge, Bonus, Green, Blue, Yellow, Kids, Rainbow, Interval, Jumbo, Purple, Pink, Flower, iOS, iPhone, iPad, Android, App, Play, Store, Online, 5x5, 6x6, 7x7, 8x8, 9x9, 10x10, 11x11, 12x12, 13x13, 14x14, 15x15